The How And Why Of Becoming A Freelancer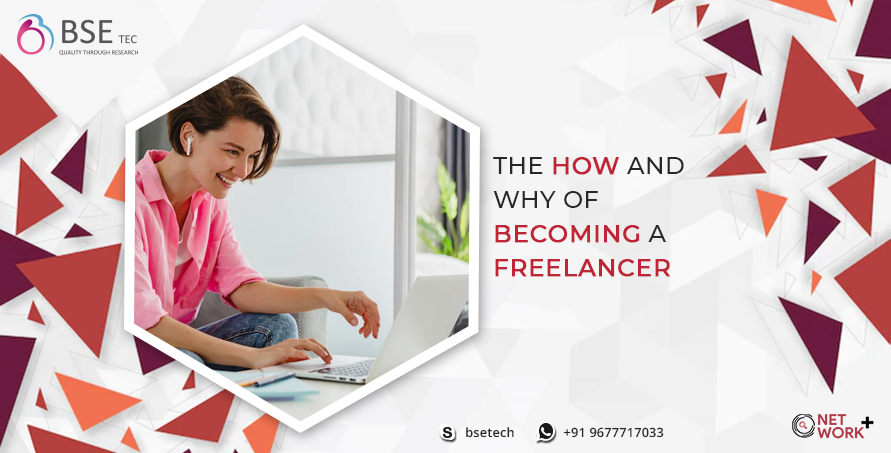 The freelancer marketplace is slowly moving from the fringes of the job industry into the mainstream market. With the gig economy on the rise, many people embrace the career of being a freelancer because they find it compelling to be their own boss. It's a marketplace of skills, talents, and ideas where anyone can possibly work on what they actually love to do. These freelance marketplaces like Upwork, Fiverr, etc. connect the clients with freelancers– thus building a bridge between recruiters and the people who are looking for work. It's a place where they can connect, interact, understand each other's requirements and proceed further. This is why many big businessmen are investing in freelancer clone scripts like the Upwork Clone. So, you can even create a supply for the demand of self-employed job seekers by creating your own freelancer marketplace. However, creating a freelancing app from square one is quite money-draining and time-consuming.
How to Become a Freelancer?
To obtain some extra income, or to pay off some debts, or for having no one to boss over you, you can start freelancing as a side hustle. If you have the proper skills, ideas, and talent for taking up a freelancing job, you can begin your journey through freelancing websites like Upwork. So, if you want to create such a platform for potential freelancers and recruiters, you can opt for Network Plus, a seamless freelancer clone script of Upwork. 
Why Become a Freelancer?
A freelance business like Upwork provides a number of benefits to the freelancers, due to which people are choosing to drop out of their day jobs or taking freelance jobs as a side hustle, and here's why– 
You can be your own boss– One of the elementary reasons for starting out as a freelancer is the ability to become your own boss. You are the master of your ship and no one is going to pick on you for being late at work, and you don't have to work with control-freak management. You can be a self-contained and one-person company on the basis of your skills.
You can keep away from office politics– A horrible habit of making people feel miserable about themselves is an environment where office politics is practiced. By choosing to be a freelancer, you can cut off the unnecessary hassle of getting involved in office politics and rather invest your time into something more important and actually work for yourself. 
Your time is your own– You don't have to work from 9 to 5. If your body and mind feel more energetic and productive at odd hours during the night, then you can work at that time too. You can schedule everything in your own way.
Freedom to work from anywhere– You can work from hotel rooms to homestays and from the comfort of your couch. You can travel while working or you can also earn money while you are on a sabbatical. You can be a freelancer and an entrepreneur and become a location-independent digital nomad. 
You are in charge– You are in charge of the decisions and projects and nobody's there to tell you otherwise. If you want to work from a café or from your living room, you want to wear your pajamas or your work dress code, it's on you. 
Read The Business of Freelance: An Increasingly Popular Career Choice
Conclusion
The freelancer marketplace is booming with possibilities and opportunities. In this upsurge of such platforms, if you want to create a groundbreaking app or website that is going to be the best in the industry, then opt for Network Plus– an Upwork Clone by BSEtec.