Trulia Clone App | Create Your Own Online Real Estate Marketplace Like Trulia and Outperform the Competition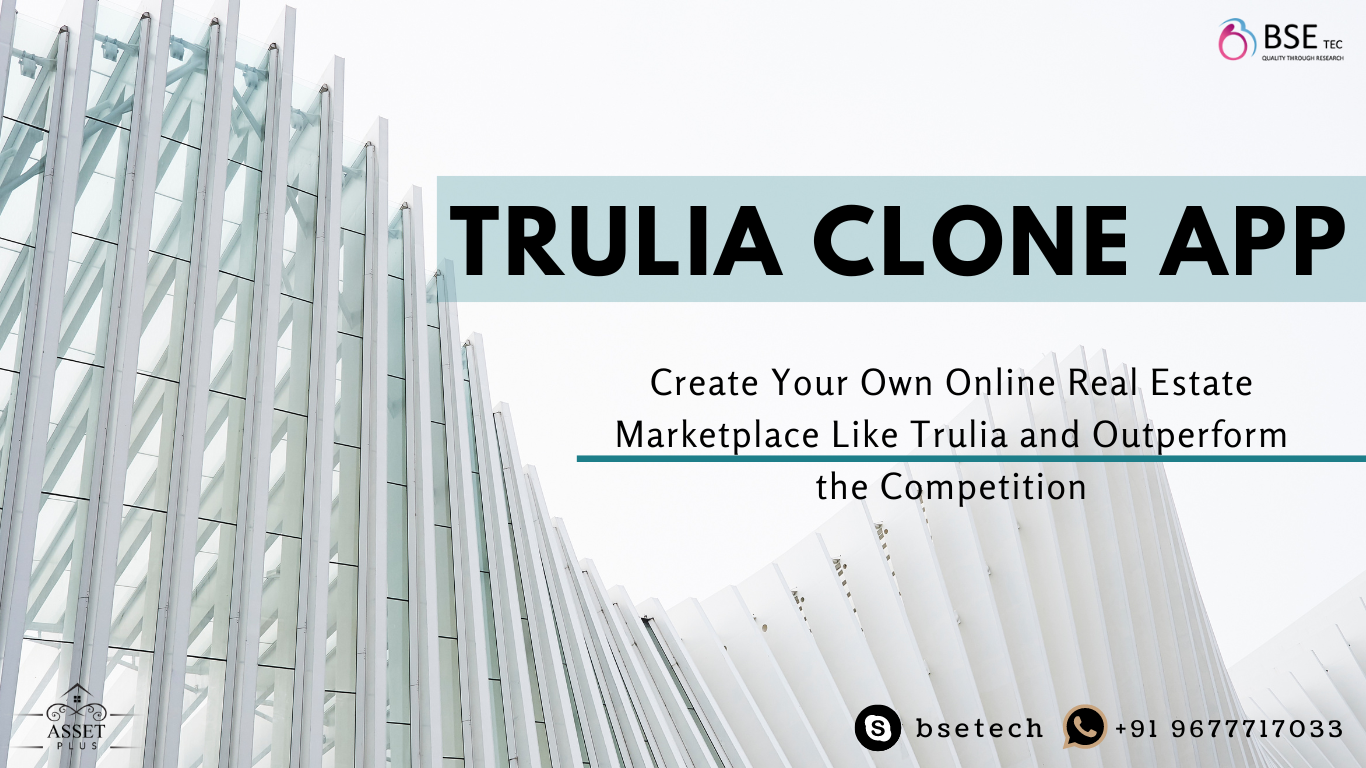 Trulia is a property listing website that helps users find real estate properties or homes for buying or renting.  Realtors or property owners can post flats, apartments, land, or villas in these property listing apps or websites so that potential buyers can learn more about the property, and consider them for renting or buying. Fine! But Trulia is within the United States, what about such websites around the world? Well, this is where Trulia Clone Apps come into play!
Simple Way to Get a Good Stand in the Real Estate Market
Search Engine Optimization:

Optimize your real estate app or website so that it ranks well in Google. Because, in the end, only the number of click-through rates (CTR) from targeted traffic results in sales. So it is always a good idea to optimize your website for search engines!

Incredible UI or UX Designs:

If there is one thing that can make a significant difference, then a neatly designed, simple yet aesthetic UI or UX design takes the cake.  A visually appealing website contributes to a positive user experience.

Responsive Design:

Developing an app that works across all major platforms may require more effort, but it is one of the most successful ways to reach a broader audience.

User-friendly app:

Another unavoidable characteristic feature that will set you apart from the crowd is the functionality and usability of your app software. When you improve functionality to make it user-friendly, people will have a better user experience.

Avoid Redirects:

In general, you should avoid redirecting visitors to sites outside of your app. This can be problematic for a number of reasons. Redirecting might also irritate your users, especially if they are not expecting it. This is something that shady apps do all the time, redirecting users to sites that spam them or, worse, infect them with a virus. As a result, strive to keep as much as possible in your app. Instead, you can use an in-app browser to load external content.
How to develop a Marketplace Like Trulia
Well, based on your budget, either you can develop a property listing website like Trulia from scratch or readily launch it with Trulia clone app scripts. Developing a Trulia App from scratch is truly expensive and is heavy on the pockets. Trulia clone scripts provide equally good app scripts at a much more affordable price.
Trulia Clone App: 
Trulia clone app is a ready-made real estate business application software that helps you to launch your real estate property listing app or website instantly. Here is a list of features that are available in such apps like Trulia.
Unique Features in Trulia Clone Application to Enhance Online Real Estate Business  
Virtual Tour 

Mortgage Calculator 

Interactive Map 

Property Images  

Property Listing 

Search & Filter 

Push Notifications
How Asset Plus Can Help: 
Asset Plus is the best property listing script, developed by a team of top engineers to launch your online property listing website in a matter of hours. For further information and a free live demo, Contact BSEtec.