What Are Key Purposes Of Udemy Clone Script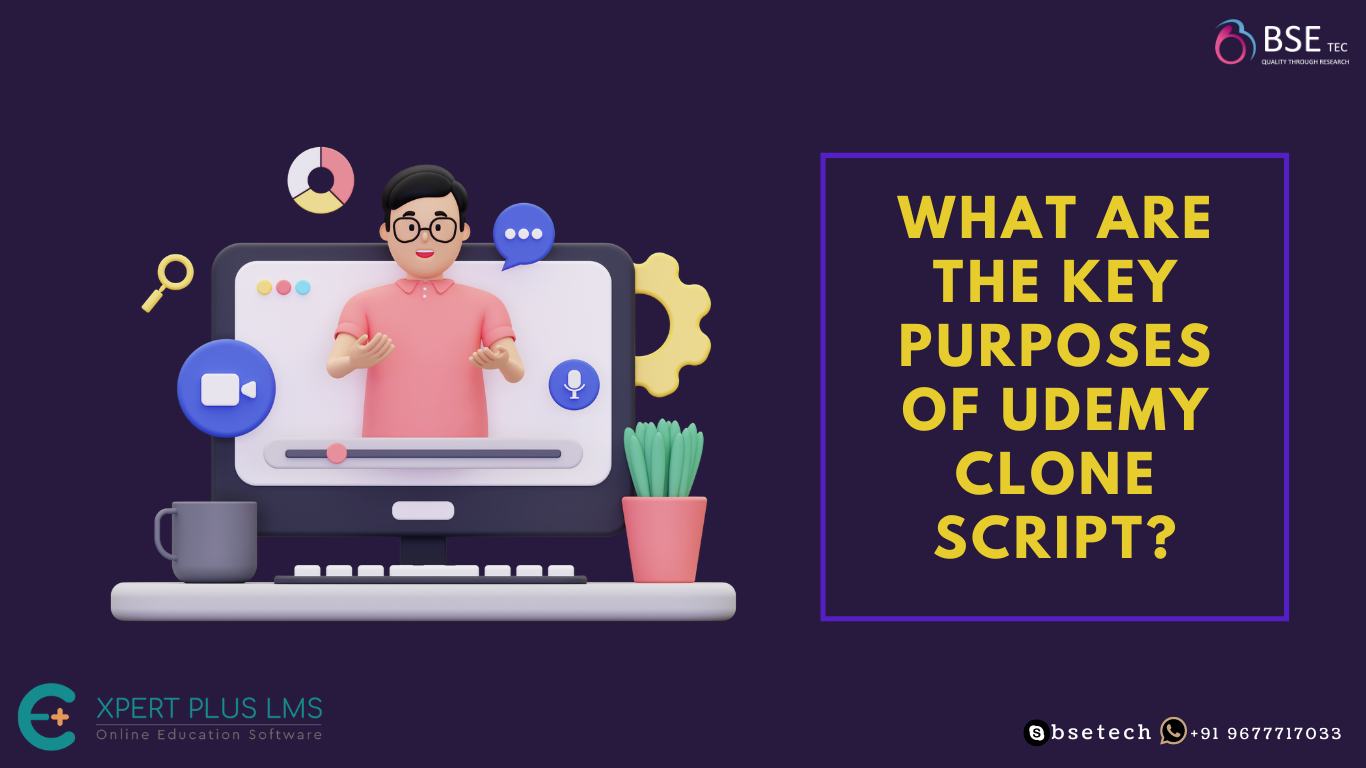 Udemy is a platform that provides online certification courses in every field.  Udemy clone scripts are the best clone scripts available in the digital market for people who are interested in starting their own learning management system/tutoring platform. The main perk of using a udemy clone is that there is no coding required and is ready to use after installation. Below are some of the key purposes of our Udemy clone script.
Why Udemy clone script?
Pre-Tested:

Udemy clones are Pretested by software development companies and you can launch them without hectic tests and further developments which is more time-consuming, and they are safe and secure as well. Whereas in website development from scratch, you have to implement a testing process on your own.

White-label solution:

Branding / Rebranding is easy since it's a customizable white label product. You have the freedom to choose your theme, fonts, and other modules.

SEO friendly:

Ready-made udemy scripts come with SEO-friendly modules which help us attract traffic sooner comparatively. They are tested for speed and less loading time as well.
Key Purposes Of Udemy Clone Script
Personalization:

Usually Udemy clone scripts are white label products that allow you to customize the e-Learning platform to your liking. They have many themes, and color options to help you in branding your e-Learning platform

Holistic learning:

By providing numerous courses, modules, videos, and study materials like eBooks, Articles, etc. Our udemy clone is a platform that helps improve students' engagement and performance by enabling modernistic and advanced forms of learning. 

Advanced Features:

The script includes advanced features like Responsive design, Report analysis for individual students, social logins, and push notifications. Other features like admin login, tutor management, and student management, help in coordinating the teacher-student and Parent-Teacher interactions. 
These are the key functions of an udemy clone script. Opting for a Udemy clone is a lucrative idea, because of the above reasons plus it has been proved that clone scripts are efficient and proven to be successful.  If you are a tutor/Startup/Educational Institution looking for a Udemy clone/ LMS platform for setting up your online course, then you have to check out the best in town, ExpertPlus LMS, a unique and imminent product created by a team of high-tech engineers. For further details contact BSEtec.