What are the benefits of having a mobile app for real estate?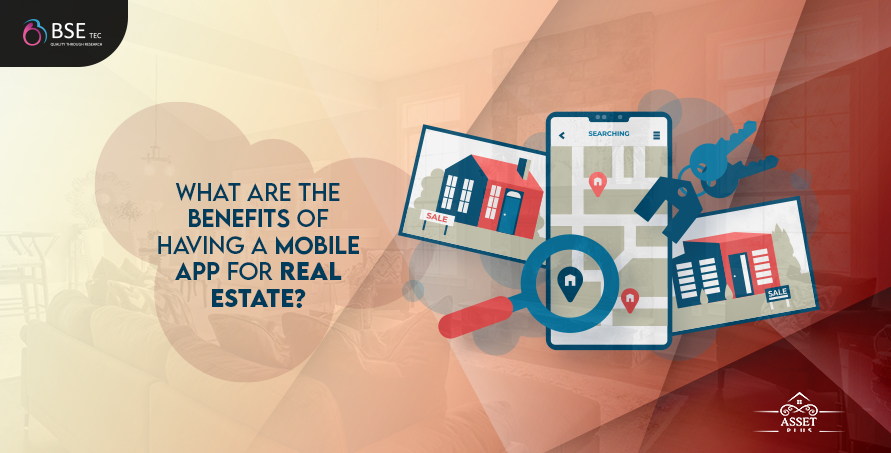 The rapid advancements in technology have been reshaping the way many industries would traditionally work. Smartphones have infiltrated the marketplace and almost 2.7 billion people are mobile users today. This has led to a tremendous increase in the number of mobile applications and the real estate sector is no exception.
Real Estate Mobile Apps Are A Boon
Mobile apps have made our lives easier. Gone are those days where one had to travel from place to place in search of the best property for themselves. Now, when a customer searches for a house, they don't even need to contact a real estate agent and pay a high brokerage. In fact, one can find their perfect house by going online. 
There are a wide variety of apps like Trulia and Zillow– that has been providing a seamless property searching experience for the users and helping the property owners find their right buyer.
The Rise Of Real Estate Apps
The popularity of real estate apps has led to a significant surge in the number of companies investing in creating real estate mobile apps.
The Benefits of Having a Mobile App for Real Estate
Efficient Management– The real estate market is huge, with an ever-increasing population getting into purchasing a variety of properties, it has become the need of the hour to employ a mobile strategy for the efficiency in the management of the customers. Through quick searches and filters, one can browse different properties and that helps to boost sales. 
Cost and Time-Saving– Instead of reaching potential clients through flyers, brochures, etc., one may reach the customer by uploading photographs on the app itself, which means it doesn't even require additional money. Furthermore, you can update information quickly and let your clients know whether the property is available or sold out. This also reduces the paper waste created, thus, saving the environment too. 
Higher Engagement Rate– Through a real estate mobile app, you can achieve higher visibility, engagement rate, and ease of access to the clients, by making the platform interactive and help the users to connect to house owners directly and get their numbers through the app. 
Instant Decision Making– Clients do not need to waste time hopping from one place to another. They can find everything at their fingertips and can make instant decisions. There are Mortgage Calculators, Map integrations, and other vital information that helps users to access the app easily. 
Build Client Base– Apps no doubt help to build a client base because your app will serve as a reminder of your business and help in your brand recognition. Most app users tend to not delete apps, as they might need them in the future.
Using Clone Scripts for Real Estate App Development
Instead of building an app from scratch, which is extremely time-consuming and expensive, it is more feasible to use real estate clone scripts like Asset Plus for creating a high performing mobile app.
Summing up
If you are looking forward to creating your real estate apps like Zillow or Trulia, contact BSEtec for its seamless IT solutions and services, which can take your business up a notch.