What Elements Are Required For An Excellent Android Educational App Development?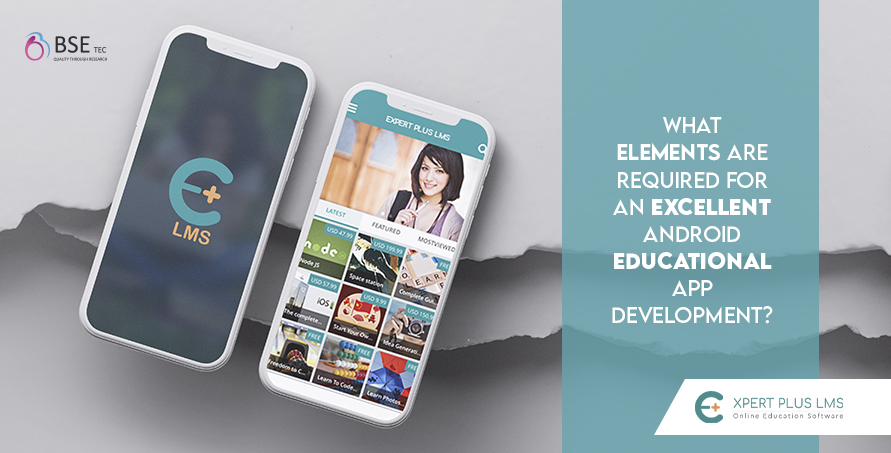 There has been a drastic turnaround with the rapid technological developments that are reformulating the educational ecosystem. The evolution of smartphones in mobile applications has been the core of this emphatic transformation. Digital education and learning have become a common scenario and classroom teaching has undergone an enormous change, especially after the coronavirus pandemic. 
Since the pandemic, everything has gone digital and the tedious blackboard and chalk method has become obsolete by the introduction of Augmented Reality and Virtual Reality. 
Why Develop An Educational App?
To keep pace with the ever-changing educational environment, and not confine learning just to the four walls, but by making fun and engaging by going above and beyond with technology, is something every educational institution and industry must do in today's world.
What Is The Cost Of Creating A Feature-Rich Educational App? 
Education has become a lucrative business and many companies have been developing apps related to this field. However, creating an educational app like Udemy from scratch is very expensive and tedious and also extremely time-consuming. 
However, creating an app like Udemy with the use of the best Udemy Clone Script– ExpertPlus LMS can be cost-effective and can help in launching your platform quickly.
Elements Required For An Excellent Android Educational App Development
For developing an Android app for Educational purposes, you must be on the lookout for the following features–
Easy Login and Registration– The login procedure must be easy and precise, without having much hassle in typing every detail, rather, it should have integrated social media log in, through which one can easily register with one tap– as the AI automatically reads the details and auto-fills it in the application, which makes the login process fuss-free. 
The Dashboard or User Profile– It is an indispensable feature to have a robust dashboard for all the instructors, students as well as admin. The admin will be managing all the activities happening in the LMS, like the courses, modules, materials, etc. The user profile should be extremely customizable with a friendly interface. 
Interactive Discussion Forums and Quizzes– It is very important in the digital era to keep the communication channels open and make people interact with each other in the form of debates and discussions and sometimes participate in quizzes for their holistic educational development through a fun learning process. 
Rating and Feedback– Having ratings and reviews is a very important part of getting credibility and gaining the trust of the people using the app. It gives the feedback of the authentic app users and helps the other users to understand which course is designed for them and which one to choose among the wide plethora of options available. 
Push Notifications– The best feature of creating an educational mobile app is having an important asset and a must-have feature, i.e., push notifications. Push notifications serve as a reminder of pending courses or some course that was about to be purchased or helps to inform every one out there about the different offers and discounts from time to time. 
So, do you want to create an educational app for your business needs? 
If yes, then contact BSEtec today!