What To Expect In The Future Of The Gig Economy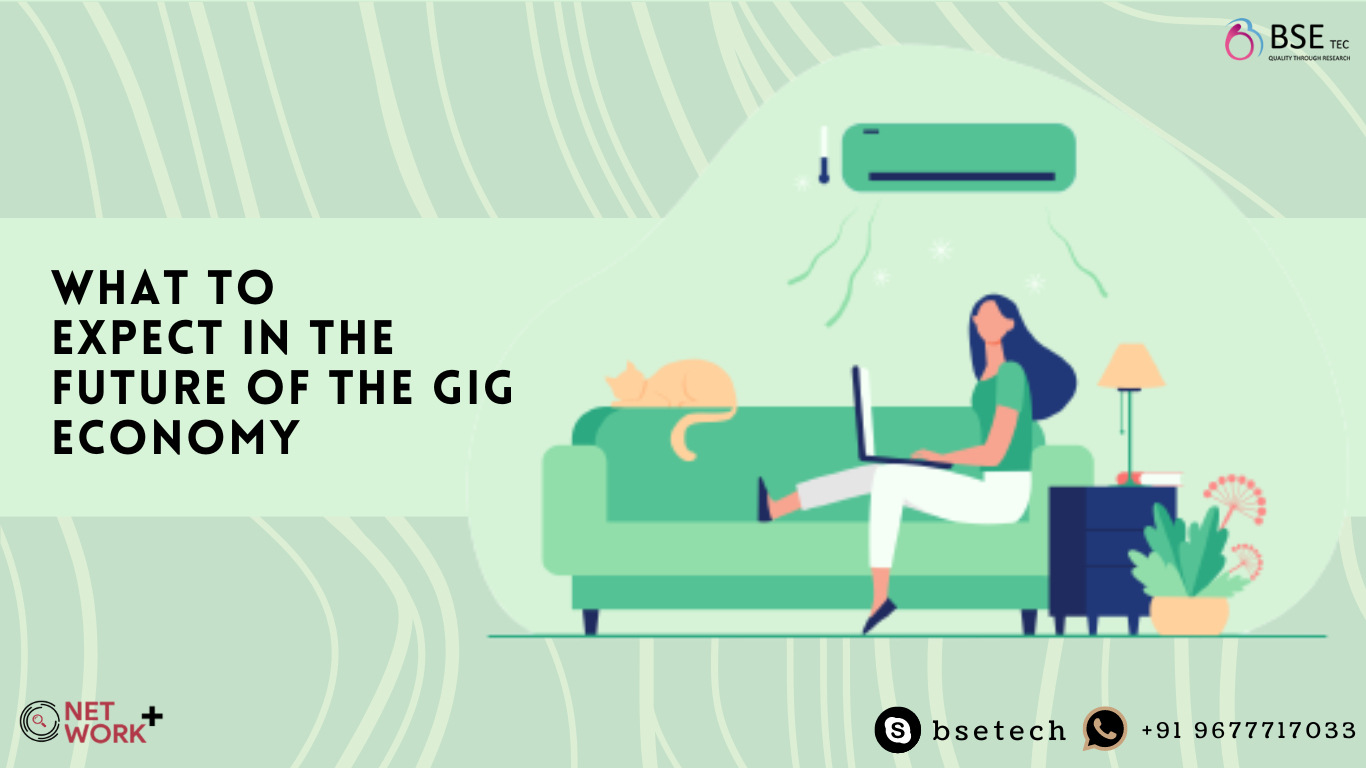 The world of freelancing is broad. Every day, a large number of people work as freelancers. The freelance world is vast since it encompasses a wide range of sectors. Freelance is a dynamic, complex, and expanding force to be reckoned with. Freelancing platforms have revolutionized the work culture, and economy.  The United States has the fastest growing freelancing economy, with revenue increasing by 78% year on year. Here is a statistic about the future of the gig economy based on 4 different factors.
Gig Economy Size:
In 2022, the Global Gig Economy is expected to be valued at $347 billion. In the United States, 44% of gig workers considered freelancing their principal source of income, with 60% doing so at least weekly. In 2017, there were approximately 57.3 million freelancers in the United States. This figure is expected to double by 2028 nearly. There would be far over 90 million freelancers in the United States alone. Freelancers will soon constitute the bulk of the US workforce. By 2027, freelancers will account for around 51% of the working population.
Growth of the Gig Economy
The global gig economy is anticipated to expand at a compound annual growth rate (CAGR) of 17.4% from $204 billion in 2018 to $455 billion in 2023. The number of freelance workers in the Western World is gradually increasing. For example, the number of freelancers in the United States is expected to increase from 57 to 86 million by 2027, while the UK's gig economy workforce more than doubled from 2016 to 2019, accounting for 4.7 million workers.
Gig Workers' Satisfaction
Overall, gig economy employees are happier with their jobs. 79% of full-time independents indicated they preferred working on their own over working for someone else (in the US). The gig workers in general are happy with the flexibility, control, training, and earnings their work gives them as they are completely in control of their job.
Employment Opportunities:
Even Fortune 500 Companies have started recruiting freelancers from freelancing platforms. 30% of Fortune 500 corporations hire freelancers through platforms like Upwork. According to this report, around 30% of all Fortune 500 organizations use sites like Upwork, Fiverr, and others to hire freelancers. Upwork CEO Stephane Kasriel observes that large corporations are increasingly utilizing freelancers.
Other than contributing to the economy and other materialistic factors. Freelancing has given way to health improvements.
Improved Health: Work can be stressful, and stress can be harmful. Approximately 64% of all freelancers report that their health has improved after going independent, making freelancing a healthier alternative to traditional work. Healthcare is a major concern for approximately 22% of freelancers, while about 28% of full-time employees acquire a health plan.
With 58 million freelancers and counting, the United States is on track to become the majority workforce by 2027. The worldwide freelancing market economy is expected to reach $455 billion USD by 2023. So, when the demand for freelancing work increases, so does the demand for more freelancing websites increases. Launch your Upwork clone website now with Network Plus, the best Upwork clone script to launch your fully functional freelance website in a few hours. Contact BSEtec for more details and a free live demo.