8 Business Ideas to Get Started with an IT Marketplace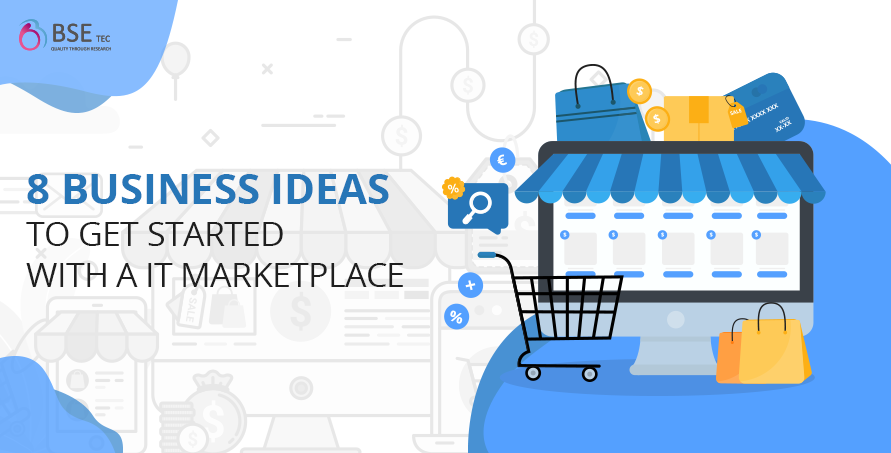 The Covid-19 virus has left an unparallel impact all over the world. Almost every industry – starting from finance, health, travel, shopping, education, etc., have been affected. Millions of business enterprises and startups are amid adversities and are dealing with the brunt of the outbreak of the virus which has made it essential for budding entrepreneurs to look for businesses to invest in during this crisis.
Why are online businesses flourishing?
In this day and age of technological innovations, the industries affected are not leaving any stones unturned for getting into their toes again by shifting their businesses digitally and creating online platforms. Therefore, we have seen a huge spike in classes being held online, a potential rise in online commerce, working from home using steady internet connectivity, hosting live conferences, conducting delivery through apps for reduced human contact and widespread growth in mobile apps. However, some of these transformations that have happened in the past year have been significantly beneficial and are here to stay. 
Here is a list of some fun online business ideas for beginners, check 'em out?
Also Read "What are the Most Common Challenges with Creating an Online eCommerce Marketplace?"
Know the "Challenges with Current Freelance Marketplace Platforms & How to Overcome Them?"
Summing up
So, do you want to create a business concerning these areas? Then, contact BSEtec for crisp IT solutions that will provide you with the best offers to make your idea become a tangible reality. 
Get in touch with us today!