Benefits of Upwork clone app for beginners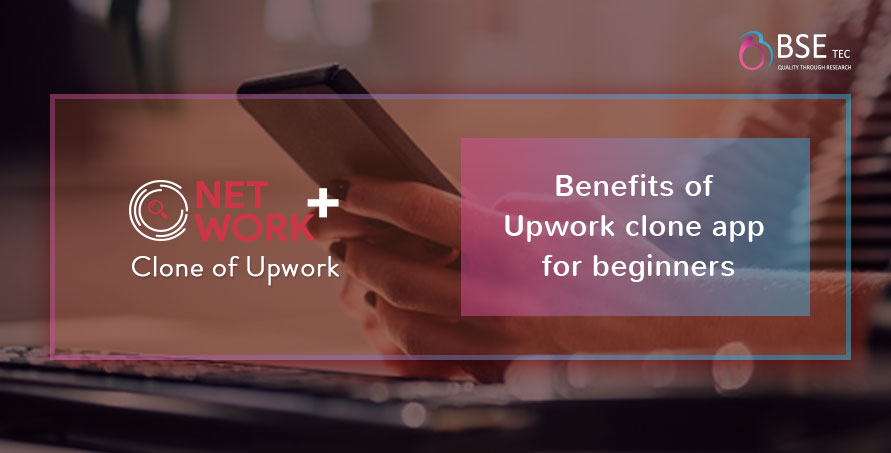 We all want to pursue our dreams, but we dismiss it as a fantasy and settle for the safer option. Sometimes you may be talented at your regular day job, yet you may not move up the ranks or get the outcome and pay, you are expecting. Today's generation is more creative and fun, they have different mindset's and perceptions, and they do not want to settle for less. So, the freelancing app, NetworkPlus is the right fit for them, with the flexibility and control it provides.
In freelancing you're a one-man army, having command over your own life. You get to make all your business decisions and keep all the profits for yourself. Since you'll be taxed differently, it will potentially increase your pay. Some feel active at night, some at the wee hours of the morning. Freelancing gives you the freedom to work whenever you want, without taking you out of your happy place. Sometimes you may get stranded with unpleasant or rude clients at a regular job, but here you can choose professionals clients who pay on time. Moreover, you have no need to rush to get a cab or drive your car to the office every day. You don't have to put up with office politics and policies. No one will brand you based on your performance. You can brand yourself the employee of the year, every year. You can also work on multiple projects at a time and fix a good rate for your service.
Our open source freelancer clone enables the communication between clients and freelancers through a chatroom, profile and portfolio featuring, secure payment method, premium benefits, category management etc., Not only this we provide free technical support for 3 months, no installation costs and you can even try out our app through a demo before purchasing. So, what more can you possibly want? Get in touch with us to get access to the expertly crafted freelancing app, NetworkPlus.