Create a Mobile Live streaming App using a readymade script.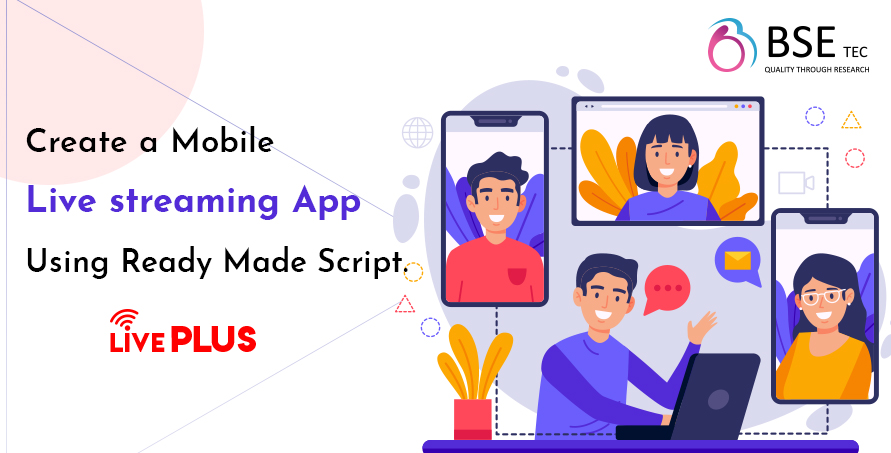 Going live gives an opportunity to express what we feel with different people across the world who might or not have experienced the same. It also acts as a window for people to explore the world right from their seats. Some live videos might make our jaws drop, thrill and excitement us. Live videos are a good source of infotainment as well as gratification. If you have done a live video broadcast, then you must know how it works. However, it is a lot easier for the beginners as well only if the app used for broadcasting accommodates all the fundamental tools and features.
To create such an app, an apt script would be required with least error over issues to handle. Creating an all-new script is highly time-consuming and if you want a live streaming app similar to the existing successful live stressing apps, then the best option is to use periscope clone script. Live plus is one best periscope clone available for you to create an app similar to facebook live, bigo and periscope.
As you get the live video app white-labelled, you're all set to control your app and manage users. The accessibility is made simpler for the convenience of the super admin. The app also holds various features that give a matchless performance for the users. Privacy settings, customization and other options give the user access to their accounts and control their data. The features of live plus live tv streaming PHP script are single view application which helps in faster loading of the site, replays, map view, go live, comment, heart and follow any live broadcaster. With kurento live streaming server, the app serves as a platform for high-resolution live video streaming. If you also want one such app for your business, is time to try live plus and own live stream in no time.