Demystifying in Education: Bringing the focus back on learners using E-learning software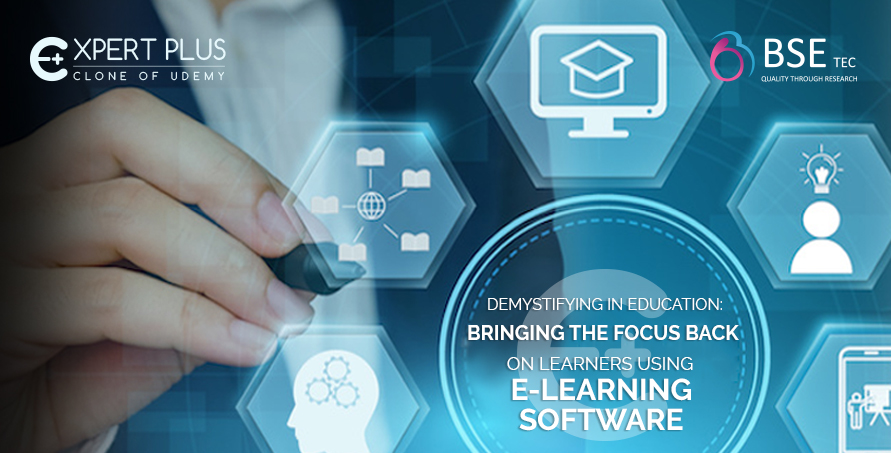 The COVID 19 pandemic has left us hanging in terms of jobs, academics, training and skill development. It's been months since the lockdown was initiated across all the world nations and almost all schools and colleges have been shut down. While some are managing to conduct the left out classes and viva sessions through video conference, practical learning is missing and the students have already wasted a quarter of their academic year. So, before it's too late, they could sign up for that course which they wished they had time to do, learn a new skill or a language or train themselves to become great at whatever they like. To make all these possible, they only need one unified platform- a Learning Management System also known as the E-learning software.
It is interesting to note that most of the students prefer online classes compared to classroom learning because it offers more flexibility and a variety of options to choose and learn. A college or school might have only a few experienced teachers to handle a specific subject while an online learning platform unites all the best teachers from various places across the world under one portal. Besides the choices, the students can get better job opportunities when they hold an extra certificate.
Amidst the lockdown, the learning can still progress and get better if online learning tools are available to all the students without any bias. Many private schools have begun to take online classes and engage the students by organising webinars, online quizzes and so on. Alongside this, some tutors are also offering customised worksheets for classes like calligraphy, art, origami etc., So the learning is not going to stop or get paused while we recover from the huge loss in the economy and health. All we need is the right tool which is accessible to everyone without disparity. To create a hassle-free learning management system, check out Expert Plus udemy clone script which is an LMS software open source, used to create a Learning Management System like Udemy, Coursera, Lynda, etc.,