Expand Your Knowledge of Artificial Intelligence – BSETEC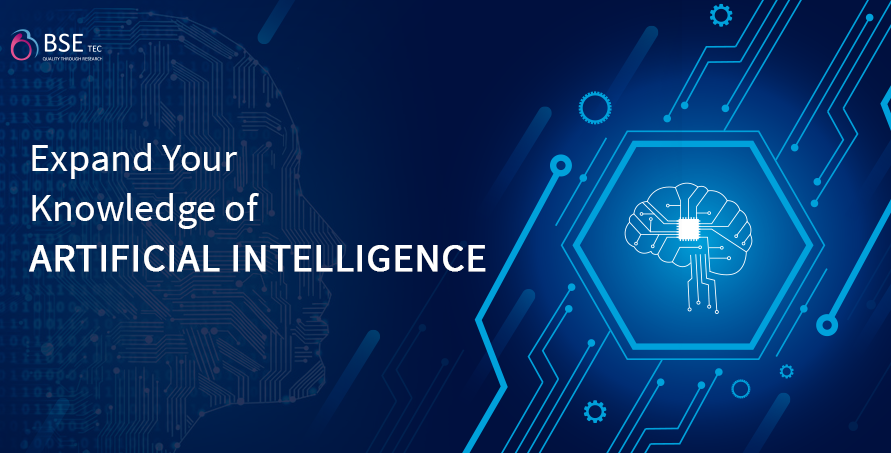 Artificial intelligence, or AI as it is sometimes referred to, may appear to contradict itself, yet it is improving our environment by automating jobs, calculating solutions, and increasing our work productivity. Marketers are seeking innovative ways to attract the perfect audience from all around the world. However, in today's fast-paced and ever-expanding marketing scene, reaching their target demographic is becoming increasingly difficult.
Artificial Intelligence, on the other hand, comes to the rescue, since it uses consumer data and ideas like Machine Learning to predict the customer's next move and optimise the customer's digital trip. 
The popularity of Artificial Intelligence and its incorporation in brands
Brands such as Google, Starbucks, and Facebook, among others, are using AI to improve their brand awareness and value. Artificial intelligence is such a complex and evolving technology that imagining the practical applications it may have today can be a bit intimidating. However, many businesses are making use of this rapidly evolving technology to improve content performance, better understand their audiences, and personalise content for their customers.
Know the "Benefits & Risks of Artificial Intelligence"
How to use AI in your brand?
Use it for digital advertising –

We've all heard about programmatic advertising and cognitive advertising, which is based on complex algorithms that aid with demand and supply optimization. However, AI marketing and advertising has advanced to a new level, allowing firms to increase sales by leaps and bounds by reading client behaviour and anticipating their next move.

Integrate Machine Learning in Customer Service –

The first step is to advertise, and the second is to give a personal touch. AI employs an approach that creates the impression that "this is tailored for you." When it comes to AI marketing, the first term that comes to mind is personalization. No brand can provide a personal human assistant to each client at every time of day, but Chatbots can aid you in answering the majority of customer questions and concerns, and if the issue cannot be resolved by AI, it will be forwarded to a Customer Service representative.

Deploying Augmented Reality and virtual reality –

Another innovative concept that is gaining traction in the cosmetics and accessories industry is augmented reality. Brands like Lenskart and cosmetic companies are utilising AR Technology to offer customers a sense of how well the product would look on their faces.

Automate administrative tasks –

A teacher must devote a significant amount of time to grading homework, exams, and tests. AI automates administrative chores and speeds up the process. The instructor can utilise this time to teach the pupils or do something more useful with it.
Look At "Is Artificial intelligence (AI) the next step of smart learning?"
So are you thinking of making your own online platform and making it really convenient, immersive and interactive by deploying AI? Then why wait? Contact BSEtec today!