Live Plus updates are now available for Better Performance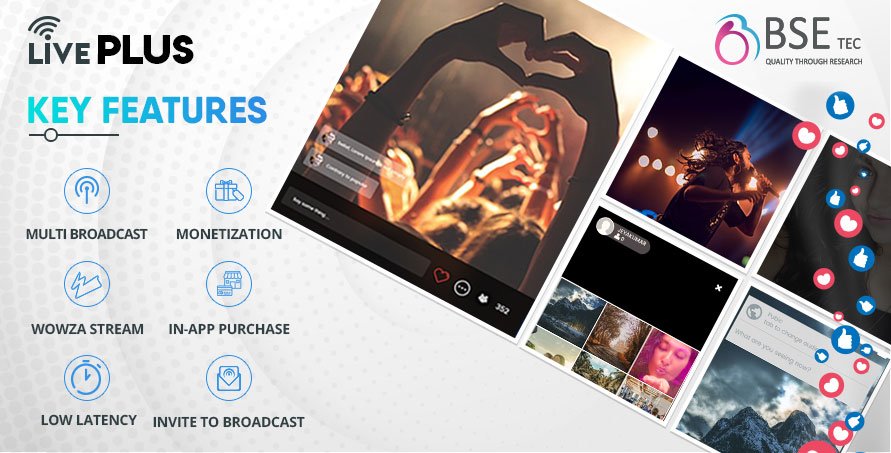 Since its very launch, Live Plus has been a great platform to create a live streaming app similar to periscope and bigo live. With new updates, users can gain access to more features, thereby it provides more scope for entertainment. Going live is always fun and when a live streaming app has more utility options, the chances of people using it increases. The app has been created in such a way that it delivers high-resolution video quickly across the world.
The following are the features included in the updated version of Live Plus Periscope clone:
Gift: Now, users can exchange gifts via Live streaming app created with Live Plus script by spending amount from their digital wallets.
Digital wallets can be credited through the multiple payment options already available in the app. Users can also convert their gift to money and store it in their wallets.
Single broadcast with an invite: When a user wants to do private live streaming, for instance with their family or friends only, they can send them invites and only those who receive such an invite can join the live streaming.
Multiple broadcasts with 4, 6 and 9 seats: When 4, 6 or 9 people want to stream their live video simultaneously, multiple broadcasts can be used, this feature is more similar to video.
The latest update comes free of bugs as we have fixed the existing bugs to provide conferencing.
Wowza stream engine integrated.
Bug Fixes: smoother networking for endless interaction and entertainment.
Test the trial version of the app right away from periscope-clone/ .