Lynda Clone App: Redefining Learning Experiences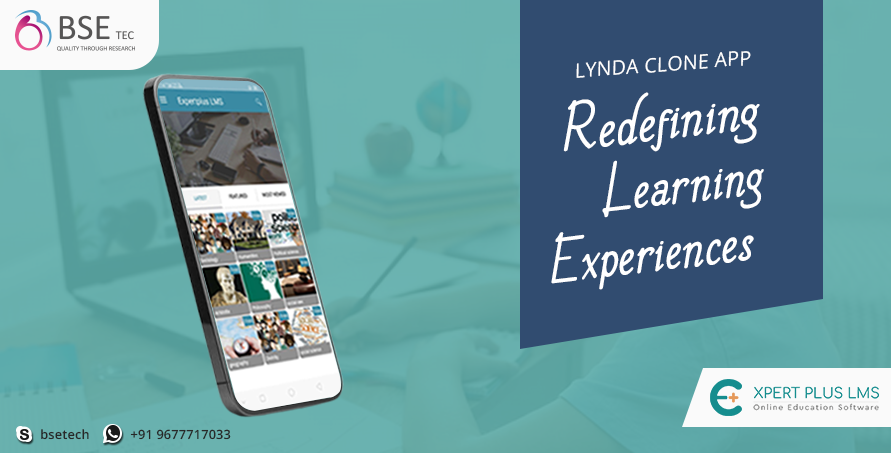 The year 2020 was the best year for the eLearning industry as it got an opportunity to showcase its potential to the world by becoming the primary source of education when every other traditional learning source like Universities and educational institutes went through global lockdown due to Covid-19. Now parents and learners are starting to trust the elearning software over authenticity, and even the industry is now coming up with new learning management systems. It is now the responsibility of every entrepreneur to get good elearning software by eliminating every flaw that education today has. 
What is the Lynda clone app?
Lynda clone app is the source of development that can make the learning software development process so easy and affordable for every entrepreneur that possesses knowledge sharing skills. You can develop your elearning software with every feature and integration within a shorter period. There are many clone scripts available in the market that let you develop your elearning apps like Lynda, Udemy, and Coursera. ExpertPlus is also an option here. Expertplus is the open-source udemy clone script available with even a free basic version to use for development with dozens of readymade features and advanced integrations.
What unique things can you do to maximize the learning experience?
In elearning, the biggest flaw that distrusts the whole concept of online learning is that on the internet students are not able to concentrate on learning that they distract easily. To get the most out of course content you can integrate AI based features like Augmented Reality and Virtual Reality in the elearning software. When students get the virtual representation of every concept where they can easily get into the concept through virtual enhancement and it even makes them stick to the course till the end. It not only enhances the learning experience over the platform but also maximizes your course completion rates and user retention. You can get this easily through ExpertPlus as it is an AI-enabled script. 
ExpertPlus is an exclusive product of BSETec, and BSETec is known to be the technical pillar of software they develop. It is even a highly customizable clone script that allows you to get every integration you want in the process and features enhancements. 
With ExpertPlus you are not only getting a clone script but also getting many additional benefits like Free installations, Free system updates, Free technical support, and many more. 
Check out its free live demo right now to see how it works in real-time as the finished software. Explore its complete list of features and technologies used in the ExpertPlus. 
Feel free to comment on any query you have regarding clone development or elearning software development. 
Contact Details
Email : support@bsetec.com
skype : bsetech