What Role will AI Play in Developing Virtual Learning Platforms?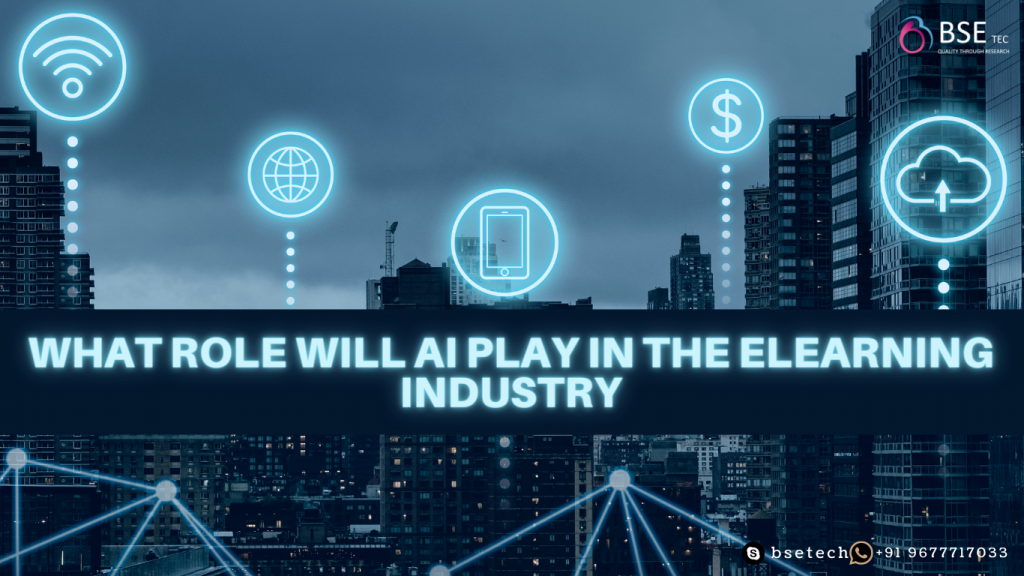 We all are accepting Artificial Intelligence in our daily lives now, and businesses and entrepreneurs around the world are discovering new ways to integrate this technology in a unique way to enhance the interactivity and user-friendly experience over the online platform. AI today is not only helping businesses and big corporates like Apple and Google but it is now also helping small startups and local businesses to shine in the industry with their creativity through the High-end AI-based features and tools. Artificial Intelligence (AI) executes the right process of giving machines the liberty to learn from new experiences and even it helps them get to adapt to new inputs, Just like the US (Humans). 
BSEtec provides the Best Udemy Clone Script, ExpertPlus
How AI is connected and important to the Virtual Learning Platform Industry?
In the Virtual Learning Platform or Elearning Industry, The most important part is making sure that your audience feels connected to the platform and get all the tools they need to have to improve the knowledge sharing process. You can today get AI involved in this process as we are working regularly on making it more accessible for entrepreneurs to give the best in the industry and stand out in the competition. AI in learning platforms can be productive through tools like Augmented Reality and Virtual Reality. AR and VR are high-end tools where you get all the customized resources to explain the topics and other course content in 3D realistic representation where users get to be connected to the topic in real-time. It is today important to have artificial intelligence in teaching and learning as it is the only way that can uplift the standards of online education platforms along with the quality content. 
How AI can be the best resource to have in the development of a Virtual Learning Platform in 2021?
If you are an entrepreneur that is willing to come into the elearning industry with an AI-based online learning platform then you should know that the real asset of any online is its features and knowledge sharing process. You can get quality content anytime but I order to get the valued outcome from them you need to think more about your platform development. AI in development makes sense as it can boost the working and user-friendly experience by many times in elearning software but you have to go for the way where you can get this technology within budget and along with other technological advancements. 
How can you get this technology in your development of the Online Learning Platform in 2021?
Clone scripts are the best and smartest source of development of the virtual learning platform in 2021. Clone scripts allow you to develop your elearning software with world-class features and high-end advancements like AI, Data Management, and much more. If you want to develop your elearning software then you can check out ExpertPlus. ExpertPlus is the open-source udemy clone script developed and designed by BSETec. It allows you to develop your customized and most advanced elearning software like Udemy and Coursera. The level of advancements you get with this udemy clone script is good as it is backed up by the latest technology and tools available in the industry in 2021. 
Check out its free live demo right now to see how it works in real-time, and don't forget to claim the additional benefits like free installations, free system upgrades, and even free technical support for 3 months along with this Udemy clone script. 
For more information or any other query, you can comment below, or get in touch with us at ExpertPlus.