Some Essential Things to Know About Features of Google Android P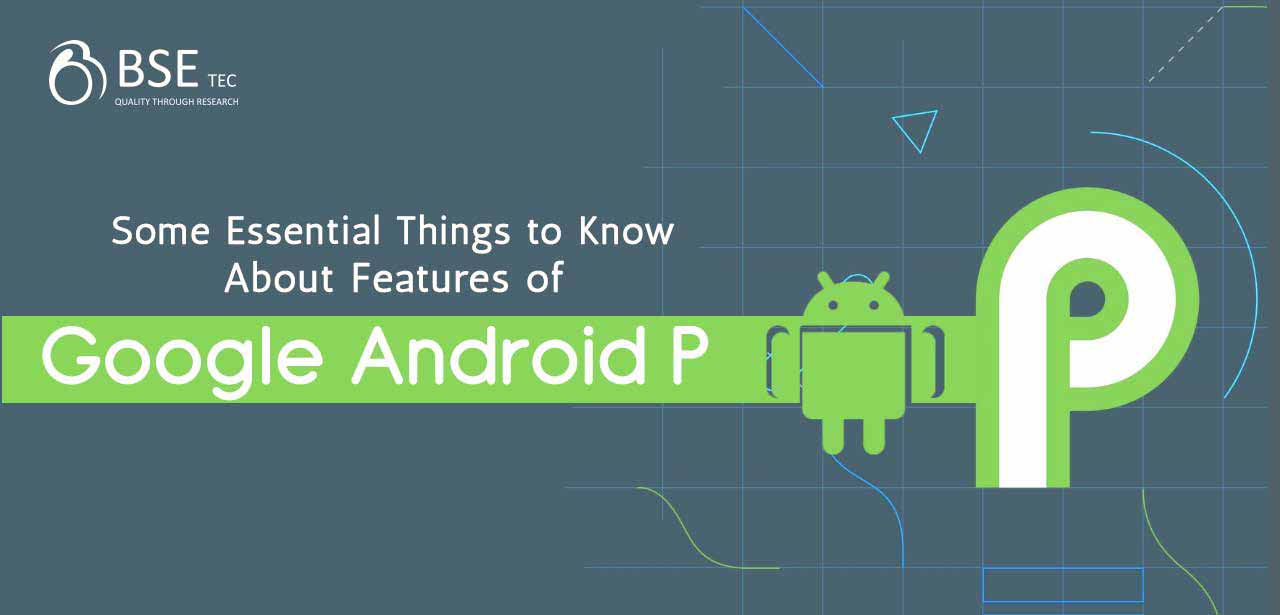 Google has revealed the secret on its next version "Android P" Preview; therefore developers can commence preparing their new applications with all the features of the new version coming our way. Moreover, numerous rumours are passing by for the version P indication. It's not exactly the time to update your telephone for Android P; there are several things worth getting excited about as of now. As already anticipated, Google has planned to launch Android P preview on 16-18 May 2018. And we can expect the real version on release in August 2018. Moreover, as per the information, Android P update won't be available on all Android devices. The update will initially be accessible to Google Pixel gadgets, and after that with new smartphones based on Android P. Let us view some anticipated features of Android 9.0 below:
Features of Android P:
Visual Changes:
First and foremost Android P brings a lot of visual changes. If you take the home screen, it looks very similar to the Android Oreo. However, there are several changes in the visuals. The quick settings page has received the complete makeover with nicely rounded buttons for all the toggles that now really look like iOS.
Improved notifications:
The notifications on Android P have received quite some changes as well. Moreover, the notifications will now also be able to display images in the notifications itself making it much easier to see what someone is sent. In addition, the notification also has native support for smart replies in messaging apps and the option to save replies in drafts if implemented by the developers.
Settings:
This time, Google has designed its setting page with coloured icons all over the place and they do give a refreshing feel. Moreover, there are also changes in the Android P handles animations. Moving between apps now has a side to side animation that looks very iPhone.
NOTCH support:
As the rumours suggested, Android P has displayed CUTOUT support. Moreover, which we call as NOTCH support. Google has accepted that Android P will not be supported in all Android Gadgets. It will certainly take some time for this update. The Android P develops the Preview even lets you visualize what the different NOTCH will look like and how the app interacts with it. This is actually meant for the developers to test their features and should translate into apps that play well with NOTCHES in Android phone.
Screenshot Editor:
Android P has an editor built right into the OS itself, it is called as MARKUP and brings a very basic editor that let you crop, rotate, and take a screenshot. It is very similar to that the screenshot tool for iOS 11.
Lockdown:
Fortunately, Android P is making life better for us with the brand new feature called Lockdown. What is does is simple. If the Lockdown feature is on and your phone will not unlock even if someone tries to use your fingerprints to unlock your smartphone. Moreover, when this feature is ON, it certainly locks your Fingerprint lock.
Multi-camera support:
Android P will let developers use Multi-camera support. This opens up new creative ideas in dual camera phones where both the lenses have the same timing; seamless Zoom and even getting stereoscopic shots.
These are the features which Google has revealed in its preview version. Let us hope for other features in their real launch.
Considering these features, BSEtec, the leading Android app development company, developing several android apps. We develop apps that will certainly fulfill all your requirements to lead an easy life. Visit our official website to acquire more information about their products and services: www.bsetec.com