Elearning Software: All Features you Need to Know | Expertplus LMS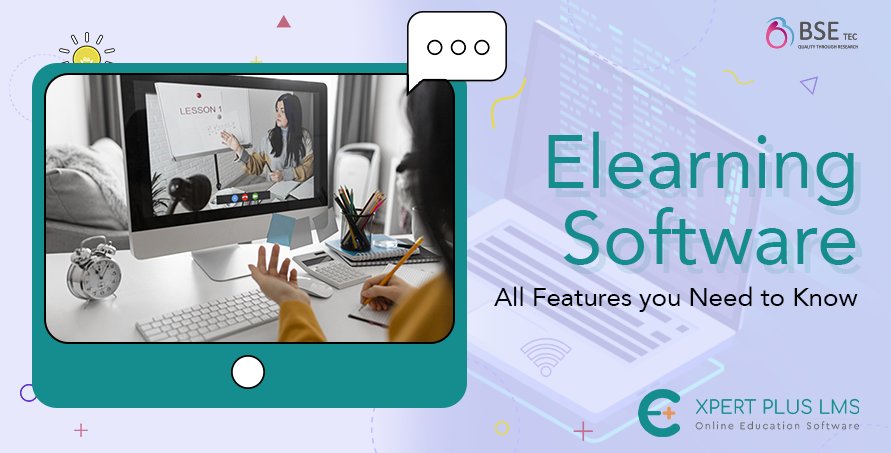 Elearning platform – New technologies are changing the way we create and deliver digital learning, which makes it important to have authoring tools L&D toolset. Choosing the right Online tutoring software for your company can be difficult, as it depends on a variety of factors such as your technical knowledge, how sophisticated you want your learning experience to be, the amount of content you need to produce, keeping in mind the size of your team, your budget, and whether you require translation and can benefit your industry with Lynda & Coursera clone script.  What is a Learning Management System a.k.a eLearning? Learning management systems (LMS) aid in the delivery of training materials and the organisation of skill development inside your company. These systems can be highly beneficial, but they can also be excessively complex. It's difficult to know which LMS features will assist and which will be a distraction because there are so many.
Read How to become a successful entrepreneur in the eLearning Industry?
What are the features that are mandatory to have in a Learning Management System? Before evaluating opensource LMS systems(Expertplus LMS), make a list of your company's particular learning objectives. These might include the following:
Updates on safety certifications

Observance of regulations

Extensive internal learning opportunities

Brand awareness or e-commerce public education
Defining your objectives will aid you in selecting the opensource Learning Management System features that are most beneficial to your business. These are the most crucial LMS elements to look for, regardless of your requirements. In each area, we've also provided a few software options that contain the appropriate functionality.
Course Creation –

Although it appears that every Expertplus LMS software would contain this, the most basic definition of an LMS does not include a course development module. Some features need you to supply your own content, which means you'll have to create movies and content in a different system and then import it into the application. Finding an LMS with course development tools can assist you in streamlining your operations.
Skill Tracking –

For virtually every type of user, skill and certification tracking is one of the most significant LMS elements. It's great to educate your staff, but if you're not monitoring skills growth and certifications-or, at the absolute least, course completion – you'll have no baseline for assessing performance and improvement.
Mobile Learning –

It's shocking to find that some people don't have access to a computer at home, but mobile-ready learning can help them avoid this trap. Learners may engage in training from any place using any device they possess if your Expertplus LMS has mobile capabilities, such as responsive design or native mobile applications. This is particularly useful for certifications that demand studying outside of working hours, or for remote teams where learning may take place in between calls or visits.
Gamification –

In principle, learning for the sake of learning is a fantastic notion, but in practice, you'll undoubtedly want to incentivise the process. Online learning platform may be turned into a pleasant competition with the use of gamification features. While introducing gaming elements to your courses and training programmes may not make your subject matter more engaging, it will engage learners, accelerate them through the modules, and boost compliance.
Know the Top 5 Time-Saving LMS Features to Automate eLearning
Summing up If you want to be a leading company with the best eLearning software, then what are you waiting for? Contact BSEtec and opt for ExpertPlus LMS, the most responsive and efficient eLearning clone of Udemy. Get in touch with us today!