How can I start an eCommerce business?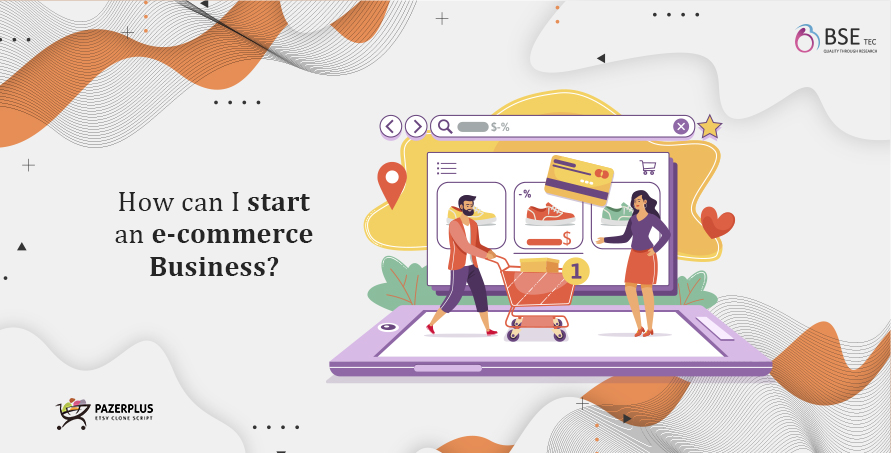 In a day and age where we have mobile devices and smartphones ruling the world, people across nations are getting completely dependent on new-age eCommerce mobile applications for even their daily requirements like groceries or shopping. After the rise in the numbers of the Covid-19 cases, there has been a nationwide lockdown leading to the upsurge of eCommerce platforms by various companies that have been seen to a great extent. 
What is the repercussion of the widespread popularity of an eCommerce platform?
Due to the pandemic, many people became jobless. Some started freelancing, and some started their own startups or small businesses– using digital platforms like Etsy, Amazon, etc. 
However, having access to a third party eCommerce platform would have little or no effect in promoting brand awareness, and this led to the rise of individual websites and platforms. Also, building a new eCommerce app like Etsy from scratch is too hectic a job, and quite expensive as well. So, it is much better to find the next best alternative which can build you the exact site you wanted in a matter of days and that too quite affordably. 
Now, if you are wondering what that is, then let us introduce you to Pazer Plus, inspired by Etsy. 
Read "A Well-Featured Solution To Get Your Ecommerce Business Off The Ground – Pazerplus"
How to start an eCommerce business in India? 
If you are looking for an eCommerce business opportunity in India, then you are at the right place. BSEtec is here to provide you with the best eCommerce business ideas and with Pazer Plus– you can help establish a strong foothold in between the digital competitors in the eCommerce marketplace.
What are the characteristics of Etsyclone?
Multiple Payment Gateways –

An

eCommerce platform in today's world without digital payment options is as obsolete as an audio cassette in the world of amazon music & gaana. People nowadays have all sorts of payment options like credit cards, debit cards, wallets like Google pay, PayPal, etc.
Social Login –

This feature alone is one of the best features in an eCommerce app because it saves a lot of precious time. We are the millennial generation, where we don't have enough time for anything– we lead extremely fast-paced lives, and thus, this one-tap login feature comes at your rescue.
Easy Navigation –

An eCommerce Software has to have a very easy navigation system that promotes a simplistic view and management of the platform for people of all age groups and those who are coming from different walks of life.
SEO friendly script –

PazerPlus(Etsy clone script)

is SEO friendly and helps in bringing organic traffic into the website by ranking higher in the search engines like Google, Bing, etc.
Extreme customization –

You have the power to customize the app/site according to your tastes and can add templates and themes of your preferences, which will look visually appealing and aesthetic.
Summing up
Still, if you have questions like- where to begin your eCommerce business from? Or how to start? Then don't worry– we at BSEtec are here to take care of all your digital needs. Get in touch with us today!