A Well-Featured Solution To Get Your Ecommerce Business Off The Ground – Pazerplus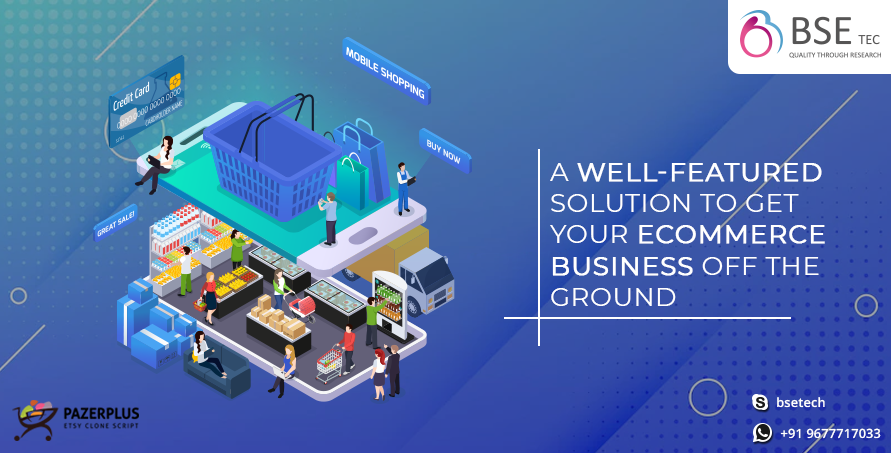 In ever-changing times like these, where people are always on the lookout for shortcuts and readymade solutions. After the coronavirus pandemic hit the world, people have become confined to their houses and are completely mobile dependent for even their daily needs. This is why eCommerce businesses can be one of the most exciting avenues for success. 
Why is it necessary to plan before you create an eCommerce business platform? 
It can be really difficult & tremendously daunting to know exactly how you can start your eCommerce business which can actually do well enough to generate a good amount of revenue. The internet is filled with eCommerce ideas which can make it even more difficult for you too to go through all that information and sift through for creating your plan of action. Therefore, we are going to help you find the best way to prioritise your resources so that you can develop your own eCommerce business in no time. 
Developing an eCommerce business from scratch is a waste of time & money.
And here's why:
Creating a website right from the beginning takes around 3-12 Lakhs and is extremely time consuming and can waste months on end. Therefore, you can choose the best solution – Pazer Plus, the clone of Etsy.
But, before you invest in the crisp Etsy clone, we must tell you what are the features you should be looking for in an eCommerce clone for your business?
Have a friendly user interface – An eCommerce platform is handled by people from different age groups and coming from all walks of life. That is the reason why having a friendly user interface can help you survive the highly competitive

eCommerce Marketplace

.
SEO optimization – To have an added advantage over your competitors, you need to have a website or app that has been optimised with SEO. Having an SEO friendly website or app will help you stand out from the competition and bring you tons of organic traffic into your website which will help in boosting the revenue.
Multiple Payment Gateways – We live in a digital age where people are more acquainted with Google Pay, PhonePe, and other digital wallets like PayPal, PayTM, etc. Some also use credit and debit cards for online payments and very rarely do people do cash on delivery. This is the reason why it is crucial to have multiple payment gateways in your eCommerce platform.
Push Notifications – Reminding your customers about the discounts and offers that they are missing out on through push notifications is one of the best features that one can have through eCommerce apps. After all, what is the difference between buying from malls and from your home, except for the convenience? It's obviously about the discounts!
Use a customisable and personalized clone – People nowadays want a personalized interface where they will get recommendations based on their likes and dislikes. It is only possible if you can integrate

artificial intelligence & machine learning

to read the customers behaviour over time and make the interface as well as the app or website more personalized and customise according to their needs. 
Now that you know how to start a successful eCommerce business and with what features, then stop wasting your time and start investing in the eCommerce clone script Pazer Plus by BSEtec.