Virtual Classrooms: The Ultimate Guide to Setting Up Your Online Course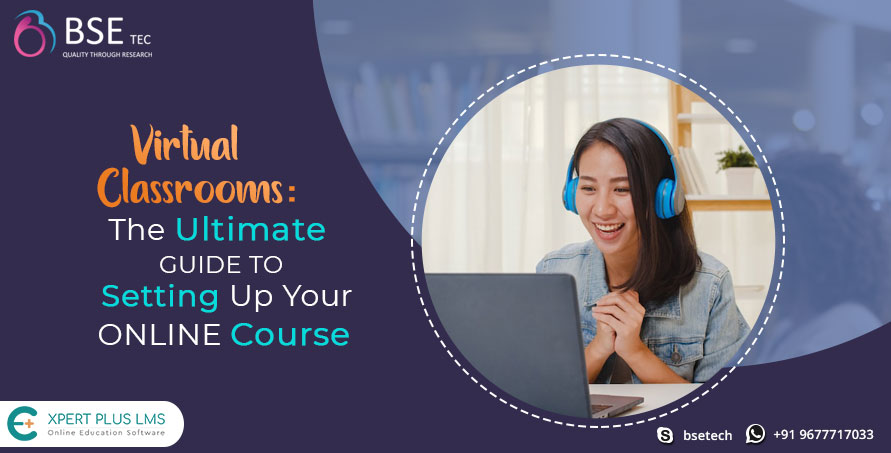 With the exponentially growing number of cases everyday, the Novel Coronavirus has taken the entire world by storm and has led to the entire world going digital. Be it studying or work, the technological advancements have made our lives easier by helping us stay at the comfort of our homes and brought everything to our fingertips. All the sectors have been affected deeply, including the education industry. However, to tackle this unprecedented scenario, many industrialists, businessmen and entrepreneurs are coming up with the concept of virtual classrooms and platforms providing online courses. To counteract the missing human element and simulate a classroom-like experience and feel for both the students and the teachers– eLearning has become a blessing. Learning Management Systems like Udemy provides a huge platform for both students and teachers, with a wide plethora of paid and unpaid courses to choose from– all under the same roof. Moreover, it's much more convenient for the students as it can be accessed from anywhere at any point of the day. 
How to Build an App like Udemy? 
Traditional method– You can build an app from scratch, by hiring a web developer who will take a huge sum of money for the tedious job of developing an unique app or website for you. It is a very time consuming process and drives out a lot of energy and a lot of resources are spent. 
Know the Important Tips for Successful Virtual Learning Guidance
However, there is also an alternative solution to this issue. 
You can also develop an eLearning app or website using the next-generation solutions called "clone scripts". ExpertPlus is the Udemy clone script– that is one of the best eLearning platforms in the industry. The udemy clone has a lot of benefits and it makes the E-learning experience an enriching one– and here's why. 
Increases brand visibility–

Our Udemy clone is an SEO friendly script. As it is a replica of a popular platform like Udemy, it provides a higher chance of success and draws in a lot of traffic to your E-learning platform, while increasing your demand in the eLearning business and enhances brand visibility. 
Helps you to be on your budget–

Using the udemy clone script will help you to stay on a low budget as it does not require a fortune of money to make your Learning Management System using clone scripts. It will help you save the valuable resources for more important things. 
Global presence–

Make a mark with your global presence. With the widely accessible courses, a student sitting in America can do a course from India. Technology is truly making everything accessible through a single device. Then why not take advantage of this situation, and make a fantastic E-learning platform that will rank high in SEO and can be accessed by anyone from anywhere in the world. 
Live classrooms–

The live feature of the classroom helps to give a classroom-like feel and gives a more personalized experience to students, while making it more interactive through asking questions and clearing doubts asked by the student's during the live. 
Can be launched at a few days notice–

Clone scripts do not require much time to be developed. So, if you want a platform like Udemy to be developed, using ExpertPlus, you can get one of your own virtual classrooms through an app or website that will impart education to millions and help them to grow along with you!
An Entrepreneurial Business Opportunity with the Udemy Clone
Conclusion
With numerous modules and seamless performance our eLearning script ExpertPlus is here to take care of all your eLearning needs. Are you still wondering what to do? Well, you can check out our live demo app. So, get in touch with us today!