Building a freelancer clone app : The Basics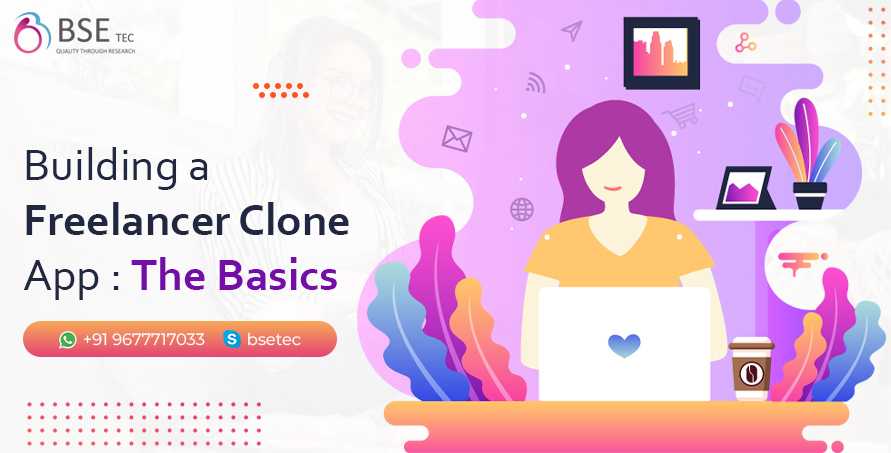 Network Plus – We have already seen the benefits of freelancing. The vast majority of the world's population has access to the internet and their computers, but only a portion of them are employed. The pandemic has led many to believe that freelancing can be the future of work. During the pandemic, many workers were redundant, lost their full-time jobs, or had reduced hours. So, many people took the advantage of this opportunity and started to provide services to various clients as freelancers. According to a report, 60% of freelancers are earning more than they did at their old jobs. As such, more people are choosing to work as freelancers. 
With the rise in the popularity of freelance work, it is becoming easier for anyone to work from home as a freelancer clone script free download rather than work for an office. However, freelance work offers numerous benefits. The biggest benefit of being a freelancer is that you are the boss of your own company. Take Your Freelance Business to the Next Level with Upwork Clone This means that you make all the decisions, whether it's what kind of job you do, how much you charge, you can have multiple clients and be able to pick and choose what jobs you want.
Another benefit of being a freelancer is that you are your own boss. 
Another benefit of working as a freelancer is that there is no limit to how much you can earn. 
There is no such law that states the number of projects one can work on at the same time. It also helps to polish your skills over the years and make six figures per month working just a few days a week by picking up a bunch of projects at the same time. How You Can Own Upwork Clone Script With Advanced Features? Last but not least, it gives you a more flexible work style, it allows you to live anywhere in the world, however you like. It also gives you the flexibility to create your schedule and choose how much or how little you want to work.
What is a freelancer clone app?
A freelancer clone script – Network Plus can be customized easily based on your needs and industry niche. Anyone can run a professional reverse bidding services website in business verticals using this Upwork Clone Script. It has all features of a bidding website and the site holder can earn money from the subscription fees for the services you provide to users of the website. Owners can post jobs and can choose the best bid from among multiple competing bids from employees.
Basics of building a freelancer marketplace like upwork
Choose your niche: If you decide to build a freelance marketplace, you should realize that you are entering a field with strong competition. You should know how your app can cater to the customers and why they would choose a new platform instead of trusted ones. The most important thing to do first is to find your target audience and build your product with their needs in mind. 7 Advantages Of Readymade Upwork Clone Script And How You Can Workaround It If you plan to add unique features in your site then that will make a difference and solve users' problems, your platform is likely to find its niche in the market and gain loyalty.
Choose a marketplace business model: To build a sustainable and successful upwork clone marketplace platform, you need to decide on a business model that will finance its operations. You Will Never Thought That Owning A Upwork Clone Script Could Be So Beneficial! Your model should be based on the people who use your site. There are several marketplace business models, the most common ones are: 
Commission
Membership/subscription model
Lead fee
Sponsored
Featured listings and ads
Choose a Software Solution: deciding on what software solution to use in building the most suitable freelance platform can be a difficult task. so, let's make it easier for you. you can either choose:
Custom development

Ready-made solutions
Development of custom software is a process of designing upwork clone software applications that is designed, planned to meet the specific needs of an individual or a company whereas a readymade solution can be defined as a solution that needs to be customized according to a business model, industry and is ready to be deployed within hours and not months. Why should beginners try with good Upwork Clone Script?
If you want to plan to build an app like Upwork & fiverr – Network Plus that is able to scale and upgrade, then your best option is choose a ready-made Upwork Clone Script for your business.
Creating a freelance website from scratch is certainly a big task. However, you can get the best open source freelancer clone. With Cutting Edge Technology, BSETEC has developed a Readymade Upwork Clone App, Network Plus, It serves to be the most useful Script to begin A Freelance Marketplace. It has every single feature that would make a perfect Freelance Marketplace effective and receptive to many users. For more information on how we can help you bring your ideas to life contact us now.