ExpertplusLMS – Top Gamification Learning Management Systems (2021)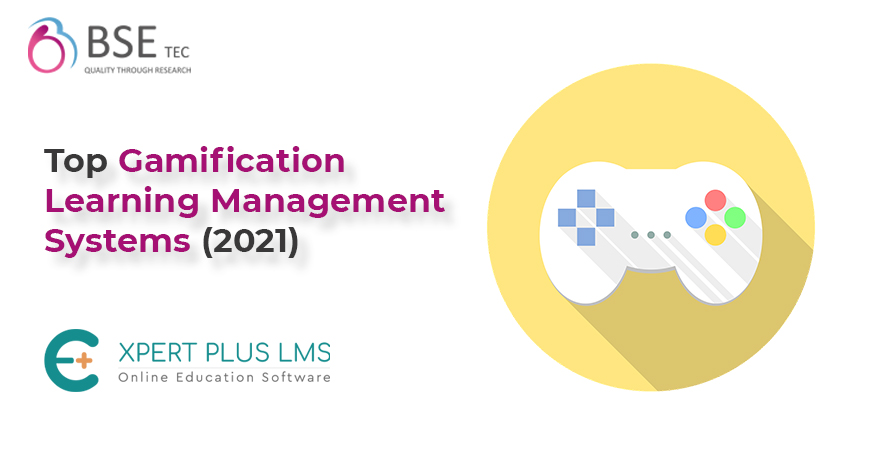 Is it possible to use best gamification LMS software to aid with the shift to remote working policies? Perhaps you might assist in growing online sales while clients are at home? Gamification, on the other hand, may do a lot more. It's in our DNA, and it serves a single purpose: to assist you in creating difficult, interesting, and memorable online training courses. From an early age, games have been a part of our lives. They've aided in the development of our emotions. But they've always fostered our personalities and culture as well. The majority of individuals are motivated by monetary gain. Others want to show off their accomplishments and position to the rest of the world. Some people compete for self-expression and recognition, while others are altruistic.
Have you ever aspired to be at the top of a leaderboard? Aren't you used to earning points and completing stages and tasks in video games to advance to the next level? All of these elements have been effectively implemented as gamification features in online training. Badges, certificates, entertaining competitions, prizes, and other elements add interest to your courses.
We've carefully picked the top tools to utilise to produce compelling training based on our selection criteria, we've to examine the list carefully to see which platforms can assist you in increasing staff engagement and customer satisfaction.
Know How to Improve Learning Management System? – Top 5 Strategies
What is the objective behind having a gamified LMS?
The primary aim of any eLearning gamification project should be to improve organisational performance, which will lead to more revenue. Without a doubt, all of the LMS software on our list can assist you in successfully implementing gamification. It's ultimately up to you—and, of course, your budget—to make the final decision. After you've gone over the list, be sure to read our advice on what to look for when creating a gamified LMS.
So, are you ready to explore which kind of LMS software is the greatest fit for the job? Continue reading!
Regardless of the type of learner or subject matter, e-learning gamification may improve e-learning by making the process more interesting and straightforward. Game-based learning is also based on precise science and when we participate in activities that stimulate our thoughts, our bodies create endorphins, which are feel-good chemicals. 
These hormones aid in the following
More knowledge is retained; 

there is a sense of fulfilment mixed with excitement; 

the learner is better motivated; 

the experience is more powerful and unforgettable.
The features in our ExpertPlus LMS are: 
Content Management –

This must-have tool allows you to create various sorts of e-learning courses, such as quizzes, assignments, and so on, for employee/learner training. As a result, content management is a high-value function in an LMS.
Skill Tracking –

This function is particularly important for companies or businesses when assessing employee performance is more difficult owing to the unpredictability of lecture schedule. As a result, the visual skill tracking function is designed to evaluate employees' abilities while allowing them to study at their own speed through asynchronous learning.
Social Learning –

Social learning is a powerful tool for motivating students and assisting instructors in reducing stress. Learners can obtain rapid answers to their queries via chat or forums when they participate in a community experience. In real-time collaboration mode, integrating a community element in your LMS accelerates the entire learning process and gives the student greater incentive.
Gamification –

Gamification

has been one of the most popular concepts in modern corporate e-learning over the last several years. Many Gamification Surveys show that when gamification is applied in e-learning, employees feel more motivated, productive, and joyful. Sixty-one percent of respondents have already been instructed using gamification and are extremely happy with the results. Another 33% want to see more gamification features in their educational software.
Learn How does gamified online education service would let you empower a youthful audience
Test and Survey Management –

Many organisations and training institutions are increasingly focusing their efforts on online testing, realising the numerous advantages that this instrument for assessing knowledge and abilities offers. The handling of tests and surveys is an important aspect of the LMS. Typically, online testing takes the shape of surveys, language and quantitative assessments, and abstract logical problems. You may be required to offer spoken responses to programme questions on occasion.
Summing Up
If you want to have a great eLearning platform which is highly effective and has awesome gamification features, then contact BSEtec today and opt for this highly efficient Udemy clone script. Get in touch with us now!