Prototyping: Is it a More Creative Way for Shaping Ideas and Turning into Business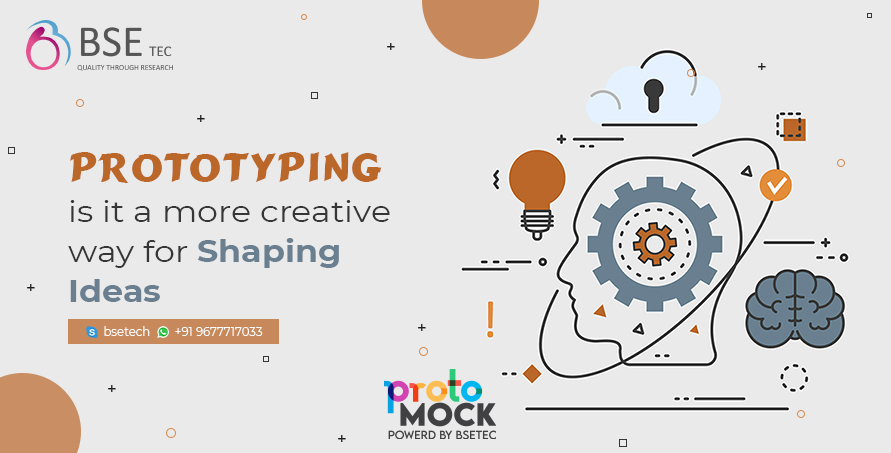 Prototyping app is the most creative mock-up demo application that helps any businessmen to raise their creative designs and make them real before allowing them on the real-world timeline. Prototyping is always a better option to solve issues like error making in mobile app creation or website creation that allows everyone to gather and collect the best tools for the best seasons and offers. 
Any design to think of for your website, e-commerce website, shopping website, e-learning website, learning online application, machine learning programs, the best place to keep yourself up on these tracks of getting online business expansion with Protomock is easy getting along the side the best mock-up business website or app.
Most of the people in 2022 will have to use these tools as it will save a big amount of time and money and also finalize the online website product. Many of you will want to have an idea of how this exactly works. 
Well very simple to understand, when you just login into the promock.com website, you will have to sign up and start choosing a creator's choice for a business website or whatever suits your pocket and your business goal. You can also easily follow a few steps and know-how differently you can use the application to build your final demo before the live one.
Here are a few ideas and tips for your demo creation app or website-
You can easily make sure to get the best website plan compared to your favorite website
Most people usually fail to understand the easy and convenient way to find one their choice of website. So whenever you are confused, just search on the following steps as given below-
Visit Google

Search for the

best prototype method

for your business, for example for sales, for an educator, or business or others.

When you find the

protomock website

you will get many examples or just by your references on Google you can choose however it suites.

Just get the design in your head and understand what is your requirement and start making one yourself.
Create A New Template Design for your Protomock Design
A new template is something that you will always remember for a lifetime, it should be unique and smart for all the end-users. Protomock website application is something you will always love to deal with best possible ways. Especially if the design for you is 100% new and is more attractive. Most of the new business people or start-up companies will always refer to something new, as their people won't recognize them by name but by the innovative work on their website or application. So the idea is to keep your website design new like if you sign up on Protomock, you will have the best tools and features in the app. Now you can directly use them and also get the best responses after you apply those tools for your website or application. Check out or fill in the form. It's free to log in.
Don't start from scratch – Start building your first prototype using Protomock
Look at the Top Ten Websites Which are Similar to Your Idea
Protomock websites and apps builders with ready-made tools and features along with templates, make it easy for you. Now even after having some best ideas, you can search for the top ten websites that are quite similar to your plan or website design. Like you just have to create a mind-blowing website on your own and final the live real-time benefit for your business. Now here at Protomock, we are helping you to build an awesome pillar of success using the live demo application and website. So every time new tips and ideas will help you to be at your best.
Why Choose Protomock?
Protomock is the most amazing website application that helps you to be at your best for creating a demo website or application. You can easily sign up at Protomock and get the best feeds from our experts. At protomock, we help you get the best website and app design maker for your own creation without any technical knowledge or technical support. This is a great mock-up website; an application that no one will ever understand.
"The Gift of Creating Something New and Innovation from the Real Ideas at Protomock."
Conclusion:
Protomock is the most suitable and affordable application that suites the business structure online. Here you can just easily sign up without any worry! Get a free consultation for your business website and application plans. Visit us at https://protomock.com/  and get the best online business results.