Top 10 Effective Features Of Our Learning Management System- Expert Plus LMS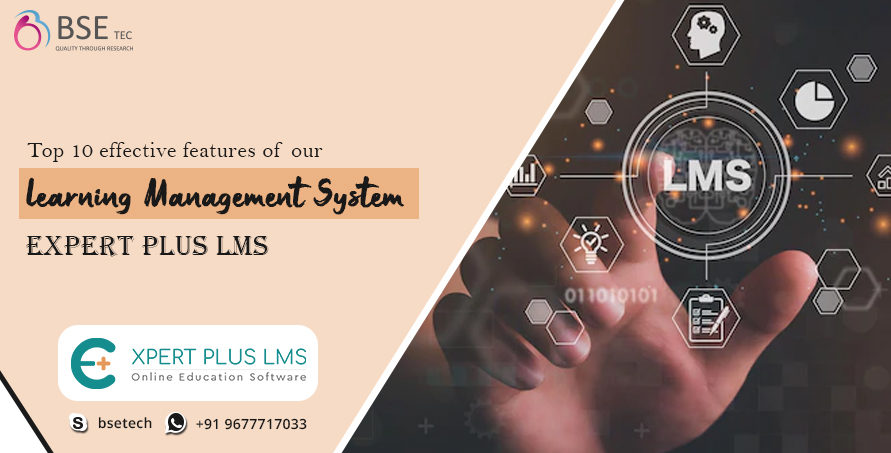 The thriving digital era that revolutionized our lives has ushered in a new digital educational era. After a tumultuous year, the uncanny virus brought, many educational institutions and schools are keen on incorporating e-learning platforms and blended learning techniques. Apart from the smart report analysis, the student-centered teaching approach increases student engagement. 
Read Fascinating Udemy clone traits that can help your business grow
Our best-in-class learning management system, Expert Plus LMS, the Udemy clone app is all about learning, sharing, teaching, and networking with tutors and students around the world. The website or app has provision for uploading study materials, eBooks, questionnaires, videos, and other files. This Udemy clone script is a readymade code that entitles you to own learning management software wherein students get a similar experience to the existing online learning platforms like Coursera, Lynda, etc. The top 10 effective features are
Hi-Tech learning:

By providing numerous courses, modules, videos, and study materials like eBooks, Articles, etc. Our udemy clone is a platform that helps improve students' engagement and performance by enabling modernistic and advanced forms of learning. It provides a holistic form of learning that helps the students to excel in their education and courses.

Responsive Design: Responsive design is about creating a design that looks good on all devices. It automatically adjusts to different screen sizes and viewports. That is a responsive design that automatically shrinks, enlarges, hides, and, resizes based on the device we are using (PCs, Mobiles, Tablets). This bootstrap responsive design in our learning management software helps the students to learn comfortably.
Social Login: Social login is a type of account authentication to sign up in an app without creating an account manually. Many apps have signups using the credentials from third-party websites like Facebook and Gmail accounts. Over 65% of people use Facebook logins for their App sign-ups. This is because social logins are hassle-free, don't take much time to create an account, and irradicate password fatigue (imagine the insanely tedious process of password resetting ufff!). Social logins create a more enhanced user experience.
Notifications: Push notifications or Course reminder feature sends notifications to selected individual students or targeted groups of students (bulk e-mails). This feature helps to notify important updates, events, new courses, and other important things so that no one misses any important updates.
Quizzes: The primary goal of any course is to get the enrolled student more skilled in that subject. Online assessment or quizzes serves as a gauge to know how much a student has mastered that particular subject. Also, quizzes help in testing the Learner's knowledge by making learning fun and engaging.
Discussion Forums: Course Discussion or Discussion Forums acts as a platform where the Students and Instructors can discuss the courses. Discussion forums make learning easier, fun, and engaging by providing a platform for the users to discuss issues, communicate among their peers, or ask their course instructors queries related to the course or their subject of interest.
Reports: LMS reporting is a system of data collection and analysis in your learning management system. Basically, LMS reports helping you monitor what's going on with the training process and what you can do to improve results. In other words, they tell you whether your efforts are actually translating into results. Reports help in Progress tracking, Understanding training outputs, Content evaluation, and other Internal issue identification, where a student is lacking and what are the issues that have to be addressed.
Course certification: For students who have enrolled and completed a course, a certificate of completion or appreciation along with their name tag is provided to the users in pdf format. This helps the students while applying for jobs, the course certificate acts as proof that they have taken up the course and are skilled in that particular field.
In-App Purchases: This feature facilitates Users Can Purchase different courses and Modules on The App.
Multiple payment gateways: The website or app should include a safe and secure payment option and there should be many payment options such as credit/ debit card, UPI / QR code, Internet banking, Paypal, and other wallet options. This step ensures all the transaction processes are fast, secure, and hassle-free.
To Know More Make Learning Easy With Udemy Clone App Development
Our Learning Management System includes a wide array of advanced features that increase the user's engagement and involvement. To create your own custom-made eLearning platform, go for the most eminent and user-friendly udemy clone script ExpertPlus LMS, for teaching & training. Contact BSEtec for more details.