How a Mobile App Can Benefit Online Learning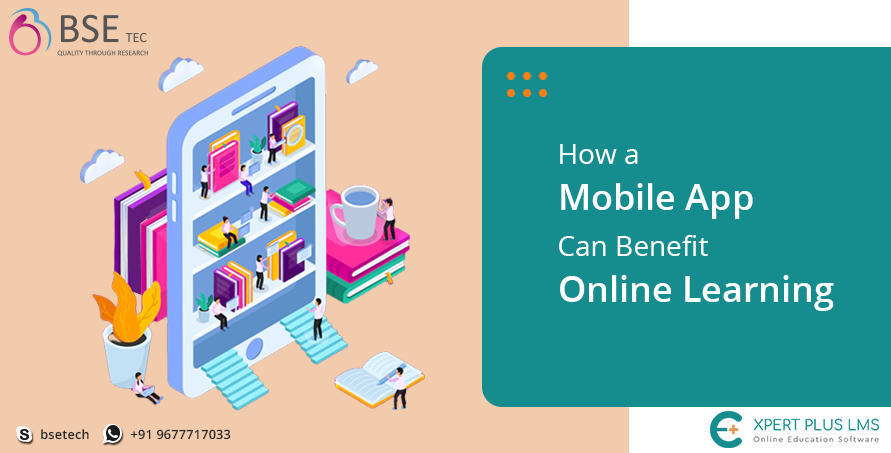 Over the past few decades, there has been a radical shift in the way education is imparted among the students. Education used to be equated with money, but with the tremendous advancements in technology, learning has become more affordable. Online learning platforms have helped immensely during the ongoing global pandemic of Covid-19. In these evolving times, students are more driven towards smartphones for every purpose. The world is at their fingertips, thus any information can be easily acquired from anywhere. This by default reduces the need of going to libraries or searching for data, and mobile applications makes the information more easily accessible to all. From getting help with their academics to doing a course on Graphic Designing, students can lay their hands on it all through a single app. This has given rise to many businesses and industrialists investing in development of mobile learning apps. In such cases, an Udemy Clone can be a great advantage in building the app, rather than developing it from square one. Mobile apps like Udemy, Great Learning, Cursa etc. have become very popular for providing a wide plethora of paid and unpaid courses that the student can choose from.
Know the 5 Steps To Discover The Right Online Learning Software
How a Mobile App can Benefit Online Learning?
Being far ahead of conventional teaching and learning methodologies, the students have developed a new coping and absorbing mechanism that involves the use of technology. There are many online learning benefits that an app can provide, which one should consider while developing an app. 
SPEND MORE TIME LEARNING–

 

The millennials make up the largest demographic of the society, and almost every single one of them has a smartphone, if not a laptop or tablet. Making apps for digital learning can make them actually learn something out of their smartphones, instead of scrolling through their social media the entire day. Apps made by using E-learning softwares can also increase the visibility factor, which makes a person choose to operate on a mobile application over a website, due to its friendly User Interface and compatibility in both iOS and Android. 
INTERACTIVE LEARNING METHODS–

Traditional teaching methods can instigate boredom in the young impressionable student' minds. However, with E-learning apps, there is a fun-factor involved– where students can participate in discussion forums, answer quizzes, play games related to their course for better understanding and finish assignments to get a certificate. There is regular engagement of the student, which is something that the present teaching scenario lacks, however that gap is bridged by E-learning apps.
EASILY ACCESSIBLE 24X7–

We live in an era of fast paced lives. People are busy multitasking. If they want to gain a new skill, they don't have the time to go to an institute to do so, because they only are available at night, when apparently the institutes are closed. Well, that problem has been solved by the online learning apps, which can be accessed anytime and anywhere. It has given a person the ability to balance between student and work life at ease. Removing the bar of time constraints makes a person learn deeply and understand the concept completely, improving their results eventually. 
INDIVIDUALIZED LEARNING–

A student may be interested in a particular portion of a subject and not the subject as a whole. In traditional classrooms, the teacher has to address the entire class, thus, cannot cater to the individual needs of each student. But through E-learning applications, one can easily choose their exact subject of interest and focus on learning just that. 
ECO-FRIENDLY METHOD OF LEARNING–

Instead of wasting so much paper on traditional books, eBooks and various articles and resources provided by these E-learning apps just require a download, and are tremendously helpful in reducing deforestation and making learning sustainable, which means a greener earth for posterity. 
CONCLUSION –
Apps for learning have plenty of benefits. If you are looking for developing your own E-learning app, you can opt for the Udemy Clone Script called ExpertPlus offered by BSEtec. From having multiple modules to fully customisable templates, you can make your own learning app without even investing a fortune. So, hurry up, get your own app today!