Beyond the Classroom: Exploring eLearning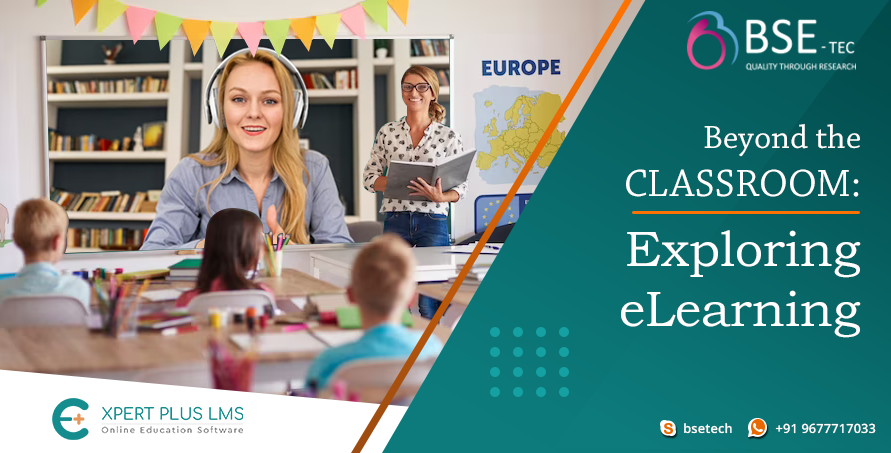 Round-the-clock hearing E-learning? Yes, the busy world wants to learn new skills and training through digital resources like E-books, Audio/videos, and Live webinars. Unfortunately many think E-learning is meant for Academic councils and educational institutions. The true fact is that Education and learning denote various industries that have very different ideas about what e-learning is and how e-learning can be/should be used.

Top Industries that adopt E-learning Platforms

1. Academic Degree Program
2. Sports & Physical Fitness
3. Art & Crafts
4. Musical & Instruments
5. Cookery
6. Cloud Fashion
7. Corporate Training
The advocates of e-learning voice for the breakdown of barriers to learning (especially for adult learners in various programs such as higher education/hobbies/passion/upskilling ) such as the limitations in time and distance. Online Learning can accommodate everyone's needs in simpler terms, 
Classes can be taken from any place and at the time that Users or tutors prefer.
E-learning lets you be in sync with modern learners and updated with the current trends.
Obtain quick delivery of lessons via E-learning program. The methodology of eLearning has no procrastinator in eLearning. It is a quick way of learning from where you are!
Traditional classrooms may have some kind of delay in the absence of a tutor or user/natural disasters so, E-learning provides you the ability to learn your session no matter the situation, irrespective of network E-learning provides you recorded classes to keep you on track Nevertheless missing sessions can always be taken again online. This makes it easier for tutors to impart the right information.
The scalability of learning, content, and duration that is taken can be reasonably measured. It helps one learn without having to give up the comforts of the environment. Consistency of exposure, inputs, results, and coordination is highly ranked in E–Learning as it allows teachers a higher degree of coverage to deliver the content regularly. This ensures consistency in learning.
E-learning approaches enact using software available at much-reduced costs like our LMS user-friendly. 
The importance of E-Learning education is that it is quick and does not require much cost. The long training period, infrastructure, stationery, travel expenses, etc. is reduced.
The effectiveness of the transferred or imparted knowledge and learning is high and powerful. It makes information easy to grasp and absorb. The Audio-Visuals help in remembering knowledge for a longer time. Also, the courses that tutors prepare are well-planned.
How does E-learning Software work?

Step 1: Get the best E-learning Software or LMS. Reach BSEtec for more details.
Step 2: Create a course with your instructors or by yourself
Step 3 : Get more users by sharing your E-learning Website and mobile app URL via social media.
Step 4 : Make your user register and purchase the course that you create either as free or paid.
Step 5 : Connect them via Live class with Bigbluebutton, GoToMeeting, Zoom, Googlemeet links
Step 6: Initiate your session, what if missed by the user? Share your recorded session.
Over time, more and more instructors/institutions are incorporating e-learning components in the practice of instruction as a way of facilitating learning without the dilemma of institutions. Do you look for the best and most optimized E-learning software? Reach BSEtec who is the key player in providing LMS software with customization of features as per your industry As your future roadmap BSEtec assists you with the quick launching of your E-learning Web and mobile apps and LMS software.
Did you find this article useful? Let us know by leaving a comment below or join us on Twitter and Facebook.